Portfolio Development Associate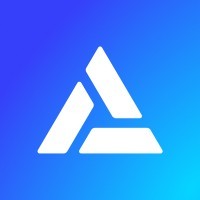 Alchemy
San Francisco, CA, USA
Posted on Wednesday, March 15, 2023
Our mission
is to bring blockchain to a billion people. The Alchemy Platform is a world class developer platform designed to make building on the blockchain easy. We've built leading infrastructure in the space, powering over $105 billion in transactions for tens of millions of users in 99% of countries worldwide.
The Alchemy team draws from decades of deep expertise in massively scalable infrastructure, AI, and blockchain from leadership roles at leading companies and universities like Google, Microsoft, Facebook, Stanford, and MIT.
Alchemy recently raised a
Series C1
at a $10.2B valuation led by Lightspeed and Silver Lake. Previously, Alchemy raised from a16z, Coatue, Addition, Stanford University, Coinbase, the Chairman of Google, Charles Schwab, and the
founders and executives
of leading organizations.
As a Fund Associate focused on Portfolio Development, you'll be responsible for helping our portfolio companies develop their businesses. The role will focus on 3 pillars:
You will build and maintain long-term relationships with early-stage founders within our existing portfolio.
Serve and provide strategic guidance to our portfolio companies via 1:1 sessions and workshops.
Create value-add programs and initiatives with our partnered VC funds, Alchemy product, and Alchemy customers to benefit our portfolio companies.
Responsibilities:
Founder advisor: Work closely with portfolio companies to identify opportunities for growth and develop strategies to achieve their goals
Create value: Collaborate with investment partners and other stakeholders to provide support and resources to portfolio companies
Understand Narratives: Conduct market research to identify trends and opportunities within the web3 space
Deep relationships: Develop and maintain relationships with key stakeholders in the web3 ecosystem
Optimize workflows: Create internal tools for managing relationships, investments, and projects across all external touchpoints
Deep analysis: Assist in the evaluation of new investment opportunities and provide input on potential portfolio companies
2-way champion: Provide portfolio companies with up-to-date information about Alchemy's product offerings and relevant perks/benefits for portfolio companies.
What We're Looking For:
2-4 years experience in portfolio development at a tier 1 venture capital or corporate fund
Strong existing network of founders or contacts that are actively building in the web3 space
Ability to think creatively and solve unique problems for founders within our portfolio, this includes building products for them
Has been following the space closely to understand the relevant narratives and trends that are going to create 80% of the impact within the ecosystem
Has lived the founder's life or has a strong understanding of what that's like
Someone who is constantly continuously trying to automate manual tasks and can create documents that are extremely organized and detailed oriented so they can scale
Has to be extremely confident paired with a strong analytical horsepower that can explain and teach complex web3 topics
Has worked at a startup before or has a passion for helping startups succeed and thrive
Major or minor in computer science