Senior Ethereum Product Manager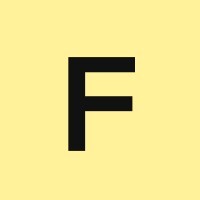 Figment
Product
Remote
Posted on Wednesday, March 29, 2023
Figment is the world's leading provider of blockchain infrastructure. We provide the most comprehensive staking solution for our over 200+ institutional clients including exchanges, wallets, foundations, custodians, and large token holders to earn rewards on their crypto assets. These clients rely on Figment's institutional staking service including rewards optimization, rapid API development, rewards reporting, partner integrations, governance, and slashing protection. Figment is backed by industry experts, financial institutions and our global team across twenty three countries. This all leads to our mission to support the adoption, growth and long term success of the Web3 ecosystem.
We are a growth stage technology company – looking for people who are builders and doers. People who are comfortable plotting their course through ambiguity and uncertainty to drive impact and who are excited to work in new ways and empower a generative company culture.
Impact
Ethereum is the largest staking network, but only < 15% of tokens are staked. The ability to withdraw (unstake) will soon become available with the upcoming Shanghai release and usher in a new phase of ETH staking that will triple or quadruple the amount of staking on the network.
The Sr ETH PM is responsible for iterating our existing ETH staking products to go after this once in a generation opportunity. We serve customers both in the Figment app as well as our API suite, and the ETH product spans both.
Responsibilities
Be the voice of the customer internally for all things Ethereum, including topics like staking/unstaking, rewards, validator performance and client selection, MEV, geographic and regulatory considerations, and onchain product capabilities
Be in constant contact with customers and maintain trusted relationships to gather feedback
Be deep in the weeds on how Ethereum works and how upcoming changes affect our offering
Partner with the internal Ethereum Engineering Manager to maintain a prioritized backlog for the Engineering team that practices Lean Development
Partner with the internal Ethereum Protocol Research Lead to stay up to date on upgrades and how the protocol is developing
Requirements
Deep Ethereum protocol knowledge and extensive practical experience using the Ethereum blockchain
5+ years of experience as a Product Manager, ideally working in crypto
Have opinions on what separates a good PM from a great PM
Based in North America timezones
Know what it takes to thrive in a remote work environment
Excellent writer and can capture thoughts and persuade in written form
---
One of Figment's core principles is "Making the Invisible Visible" - ensuring transparency and information sharing in all communication. Figment is committed to transparency regarding pay, benefits, and other compensation types for all internal roles as well as all roles being hired for.
Base Salary: The US base salary range for this position is USD $155,000 - $175,000. The CAD base salary range for this position is CAD $155,000 - $175,000. This range reflects base salary only, and does not include additional compensation or benefits. For candidates in other countries, the pay range will be disclosed upon your first interview with Figment (being a globally remote company, the list of salary ranges would simply be too long to note here!). The range displayed reflects the minimum and maximum range for a new hire across all of the US or Canada. A candidate's specific pay within the range will be determined by various factors including job-related skills, relevant education, and training.
Benefits: All employees of Figment receive the following competitive benefits. For candidates beyond Canada and the US, benefits will be outlined during your first interview with Figment.
100% remote-first environment, with co-working spaces in our employee "hubs" across the globe for those who enjoy a hybrid model
4 weeks of PTO that kick in day one, with an additional 1 week of flex days
Extended company-paid health benefits that kick in day one
Best in class parental leave and flexible arrangements
A home office stipend to create a space that you enjoy working in
Monthly Wifi reimbursement
A yearly Learning & Development budget
401K (US) or RRSP match (Canada)
Stock Options in the company
Competitive bonus (based on company performance) that is distributed quarterly - we believe that the company's success should be shared with our employees often

For roles listed within the Sales Department, there is instead a competitive commissions structure which will be outlined during your first interview with Figment

Annual onsite company gatherings and retreats to inspire team bonding, collaboration, and fun!
A culture of honesty, professionalism and risk taking in a high-growth environment
---
Figment is a remote-first company operating with a global footprint across 23 countries. Are you interested in helping us build the future of digital assets?